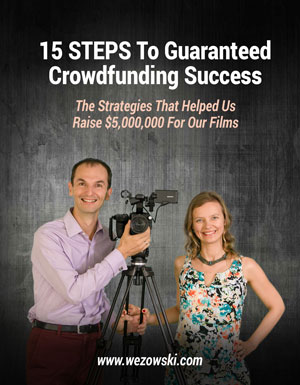 Download Our e-Book
With The Complete Strategy
On How We Raised $5,000,000+
For Our Documentaries
Discover the strategy we used to raise $1M+ for our movie "Leap", and then applied to each of our next documentaries.
Now you can apply these 15 steps to raise funds for your movie too!
Want us to support your film to raise funds? Please apply below.
Completed movies with $1M+ raised