HOW WE HELP YOUR CREATION COME TO LIFE:
RAISING FUNDS
FOR YOUR FILM
An amazing idea isn't enough to make a beautiful film. You also need the funds. We raised $800K to turn our dream film, Leap, into an international sensation featuring legends like Marshall Goldsmith and Jack Canfield.
That film became the most funded European documentary ever on Indiegogo. We've since applied what we learned to help a dozen films raise 6 figure sums through crowdfunding and cutting edge strategies.
If you have the idea, but just not the funds, then hire us and we'll take care of this for you.
PRODUCING AND DIRECTING YOUR FILM
You're a creative, a visionary. Your message deserves to be shown on the big screen, and frankly you have better things to do with your time than chasing up invoices and negotiating the business side of a major film production.
We have extensive experience doing everything from creation and production to directing, specializing in self help documentaries which have and will be shown in theaters around the globe.
Do you have a great film concept or want to make your story into a film? We can make the film for you, setup the business side of thing in a way that's profitable, take care of the production and support with the distribution.
MAKE YOUR BOOK A GUARANTEED AMAZON BEST SELLER
Books are a fantastic way of getting your message to the world and solidifying your reputation as a leading expert in your field. By applying proving, tried and tested strategies we can take your book – or even just your idea – from wherever it is now to the top of the best sellers list.
You'll not only have gotten your message into the hands of people around the world, you'll also have created a priceless marketing tool for your business.
The increased authority and exposure being an Amazon Bestselling Author gives you will translate to speaking requests, product sales and media appearance.
CREATING AND MARKETING YOUR ONLINE COURSE
Online courses are a fantastic way to leverage your expertise into a highly lucrative income strategy that, once up and running, can make you money whilst you sleep. You have the expertise, and we have the marketing skill and experience to turn it into a profitable product.
The Online Course Creation Service includes:
All technology issues. You don't have to worry about anything.

Video recording

Video Editing

Content creation

Structuring your content
Define your strategy

How to begin with profit in mind

Promotional email and social media templates to energize your fan base

Affiliate recruitment to amplify your reach

Everything from your idea to profit in your bank account
Don't just take it from us…
Thank you for your leadership. You're making a big difference in the world and people will be served by your project, so thank you for that.

Mark Thompson

Advisor to Richard Branson and Steve Jobs
I want to encourage everyone to watch "Leap", because you'll realize that such a transformation can happen for you too.

Jack Canfield

America's #1 Success Coach
I'm so excited about your movie. People will get really get a chance to see what coaching can do for people.

John Gray

Best Selling Author of "Men Are from Mars, Women Are from Venus"
I'm on a mission to inspire 1 million lives as well, so we have very similar missions.

Marci Shimoff

#1 New York Times bestselling author
I've completely enjoyed our time and I hope it will be helpful to the people you're training and working with.

Daniel Goleman

#1 Emotional Intelligence Expert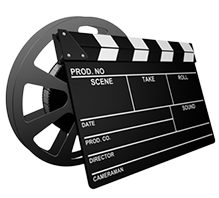 New Vision Film
Making films that inspire the world. Services range from producing, directing, consulting to fundraising for movies that make a positive difference.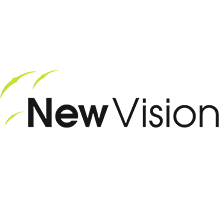 New Vision
Turning your knowledge into books and online courses that make an international impact.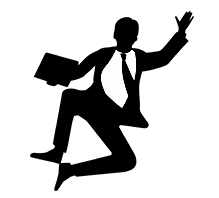 Center for Body Language
The world's #1 Body Language Training for Business which created the most advanced micro expressions video training course in existence.
Patryk & Kasia Wezowski are the founders of three thriving businesses which all share a common goal: to inspire millions of people around the world to live lives to the full. Through The Center for Body Language they help business people communicate with more impact. Through New Vision Film they make movies which are set to touch millions of lives. With New Vision they help experts leverage their knowledge into books and online courses. By combining business and marketing expertise with visionary level passion and drive, Patryk and Kasia continue to define the leading edge of the personal development world.
BOOK KASIA & PATRYK as Speakers
Body Language and Micro Expressions

How to build a 7 figure coaching business

How to quadruple your startup revenue in one year

How to raise a million dollars for your idea through crowdfunding

How to speak with confidence

How to change your mindset to create more success

Three steps to turn your dreams into your reality

Business and babies: how to have both a happy family and a thriving business

How to design your business so you can work from anywhere
How can we make your dreams reality?
CONTACT US:
Let's inspire millions of people around the world with your idea. Send us a message and let us know: what's the vision that's been keeping you up at night? We'll be in touch within 24 hours.
[contact-form-7 404 "Not Found"]
Partners in 20+ Countries